If there is a product that you can not find, please pick up the phone or send us an e-mail . We are always looking for new ways to do more for you. Your input is important to us; let us be a part of your racing success...
15% restocking fee applies to all returned orders. Sorry no returns on electrical items
NOTICE: CONSUMER-DEALER-USER.
Products and each part thereof is sold As Is and with all faults. There is no warranty either expressed or implied. ODUM Specialties inc will not be liable for any loss,
damage or injury arising from the use of these products. RACING is a dangerous activity. Before using, the user shall determine the suitability and safety of the product for
its intended use, and the user assumes all responsibility and risk in connection therewith.2009 Odum Specialties inc. All Rights Reserved. Prices Subject to Change
Without Notice. Parts & Services Subject to the Following: Illinois State Sales Tax and Shipping & Handling Charges.
CONGRATULATIONS
27th Annual Tulsa Shootout
GOLDEN DRILLER WINNER
DAHNE LYNN McKAY !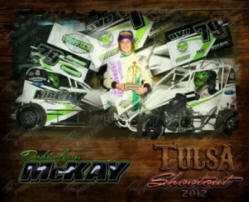 Restricted A class
5 out of the top 7 are running our carburetors!
Winner DAHNE LYNN McKAY (Laton, CA)
2nd Place CORY ELLIOTT (Bakersfield, CA)
4th Place DYLAN FOX (Joshua, TX)
6th Place SEAN WATTS (Atwater, CA)
7th Place GIOVANNI SCELZI (Fresno, CA)
Click on name for more driver information
Our specialty is our R6 Carburetor conversions
We have been converting R6 Carbs since 2000
These R6 carburetors are being installed onto Yamaha r6, r6s, r6r Suzuki GSXR, Honda rr, and Kawasaki motors,
Check it out on our Carburetor conversion page!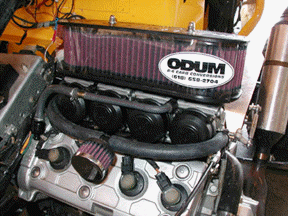 We offer ECU Reflashing!
We can reflash most Honda, Suzuki, Yamaha and Kawasaki ECU's.
$250.00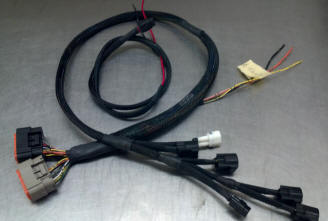 We convert Suzuki and Yamaha wiring harnesses for Carburetor use
Suzuki $250
Yamaha $150
Honda, Suzuki and Yamaha
ECU REFLASHING
(We see up to 7 HP gain over Stock ECU)
$250
New Ignition for 2006 to current R6R (ALL BLACK) YAMAHA MOTOR
PA LEGAL!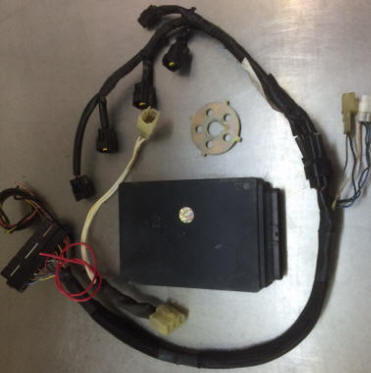 We have perfected the R6S Ignition system to work on the R6R Motors. Timing curve is optimized to work correctly and give you maximum power! We will also set your rev limit to your spec's that you prefer!
You would not believe us if we told you how much more power over the stock R6S Ecu we made !!!!!
For use with carburetors and mechanical injection systems
CALL FOR MORE INFORMATION
NEW Just in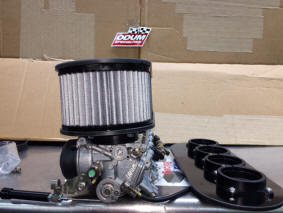 OFFSET HIGH FLOW AIR BOX ASSEMBLY
$300.00
This airbox uses the same filter as the Engler Mechanical injection system. We offset it forward to clear your dash.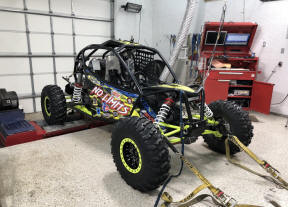 CUSTOM DYNO TUNING
We prefer tuning most vehicles in the ecu. We also tune with add on tuners such as Power commanders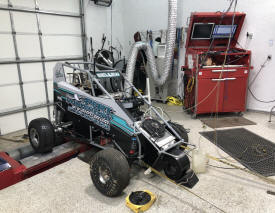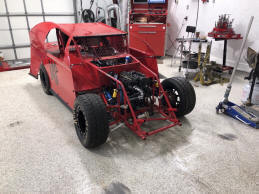 GSXR 600!
FUEL INJECTION SYSTEMS
AS LOW AS $1300.00
We offer wiring services
on your Micro sprint, mod lite, dwarf cars
Call for pricing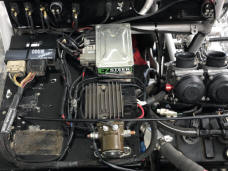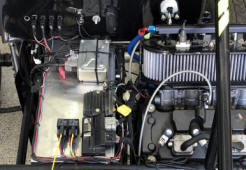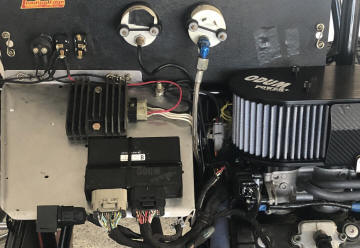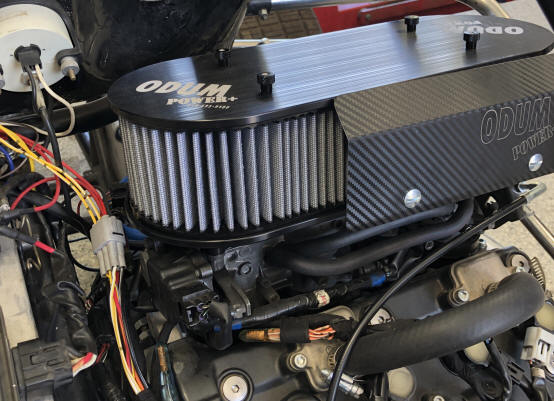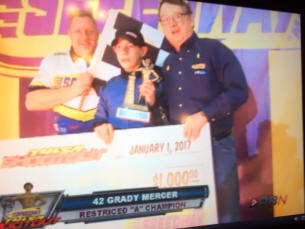 Congratulations to Grady Mercer for his 2017 Tulsa Shootout Restrictor Class Golden Driller Feature win!
Another happy customer
Rick, Good Afternoon..We bought some restrictor carbs back earlier in the summer from you and WoW! what a difference they made! we were went from being a top 5 car on a good night to being called cheaters, Grady should have won the first night with the new carbs but had a half track lead ran over a lapped car with one lap to go and got a DNF but won the next 3 weeks in a row with his first win coming at the Mini Sprint Nationals at I44 Speedway in OKC.
Thank you and have a blessed day!
Brent Mercer
ODUM SPECIALTIES
INC. is a supplier of high quality, race proven alcohol," Methanol" fuel Conversions and Performance Race Products.
We also supply racing components for mini sprints, micro sprints, 600cc micro sprints .
Many top 600cc Micro and mini Sprint racers across the country and Australia use our racing carburetors and performance products.