I thought this needed to be shared:
On my daughters restrictor car we ended up with a set of x!%*x restrictor carbs and 5/22 was are first weekend taking it out and car ran fine in hot laps and then it loaded up in 1st heat, ended up with a DNF. So we did some changes went out for 2nd heat, ended up with another DNF made some other changes went out for feature ran good for 15 laps and went to crap again. So we thought we had it fixed, went out this weekend 5/29 and in first heat once again ended up with another DNF. So we borrowed a set of carbs from a guy that were converted by you and went out for 2nd heat and won with about a 6 to 8 car lead. Started 3rd in feature ran 2nd for while, driver made couple mistakes but finally changed lines and passed for the lead and then pulled away for the win. Car never missed a beat with your carbs on it. Had everyone wanting to know what we did after seeing it go from DNF's to kickin ass. Just goes to show that we should of went with our gut instinct and pit Odum carbs on it like both of our A cars have. Just thought I would share this with you. Figured you would get a kick out of it. now its time to put the xx!%*x carbs up for sale and get our virgin r6 carbs to you to be converted. Keep Up The Good Work.
William Bass (Bass Racing)
#20 #40 #14

ODUM SPECIALTIES
Strives to produce a top quality alcohol conversion at a reasonable price. Our conversions are used by many of the top racers across the country.
1st, 2nd, 4th, 6th, and 7th place finishes in the 27th annual Tulsa Shootout 2011 Restrictor A CLASS! )
Number 1 in the NMMA "A" Class Two Years in a Row !
1st and 2nd Place Finishes in the "A" Class at the NMMA Easterns !
"A" Class Feature Winner at the OKLAHOMA NATIONALS !
PLUS MANY MANY MORE WINS !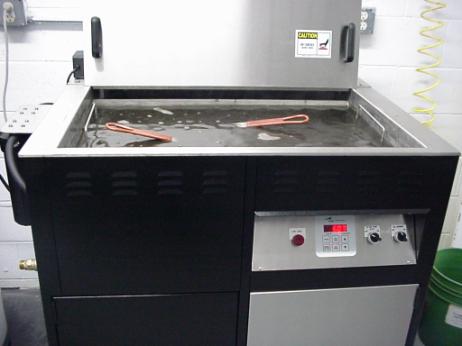 Check out our new Ultrasonic Cleaner!
All carburetors are disassembled and Ultrasonic cleaned before we send your carburetors out to you.